SSS Productions Sound


SSS Productions prides itself on providing exactly the sound quality you are looking for. We have systems that are appropriate for

events involving a few people or several thousand people. Outdoor events on the top of a mountian are welcome challenges for us, and indoor events are always nice to get us out of the elements. We have done small business meeting presentations, to full blown concerts on our outdoor mobile stages. We are happy to provide a wide array of products to tailor to your specific sound needs. Call us for a free consultation today.



Main/Monitor Speakers

SSS Productions has many different types of main speakers. Below are some examples of some of the speakers we use. SSS Uses predominantly FBT, QSC, EAW, JBL and Yorkville brands.
| | |
| --- | --- |
| JBL VRX-918SP | |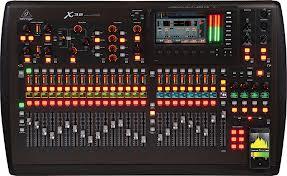 X32 Digital Mixer
Wireless Microphone Systems
Wireless systems have many uses, the most common being for announcing, speaking, giving presentations etc. The handheld wireless allows greater mobility. The Lavalier clips right to the front of your clothing, and allows the use of both hands.